Back to Blog
Choosing a Carpet Cleaner Isn't Easy!!!
Choosing the best carpet cleaner for you and your home.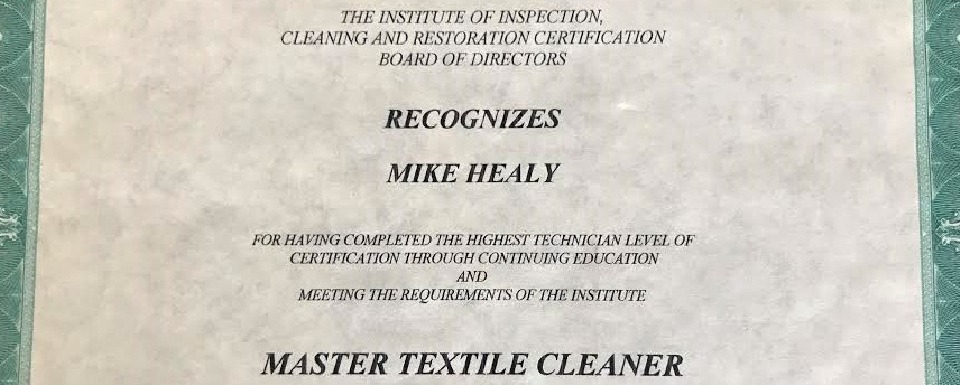 The five mistakes many make when choosing a carpet cleaning service.
MISTAKE #1:
Choosing a carpet cleaning company based on equipment
. No question, your carpet cleaner should use first-rate equipment. And many own hot-water extraction equipment. But how much training has the employee had in operating that equipment? You wouldn't hire an electrician or plumber that wasn't certified, would you? Well the carpet cleaning professional you hire should have an "Institute of Inspection, Cleaning and Restoration Certification (IICRC)." I know it's a mouthful, but before you choose a carpet cleaner, ask if they are certified.
MISTAKE #2: Choosing a carpet cleaner based on lowest pricing. Consider this, low pricing could be a problem. Why? Well low pricing can be the bait that attracts you, but the intent, once the cleaner gets to your home, is to pressure you into a much more expensive job. This is commonly called "bait and switch" and it happens frequently enough. Another tactic is advertising a low price that covers only one step in the process. You will need to pay more for services like pre-treating stains or getting spots up at all, etc. That's called "upselling."
Also, consider that when a company charges a very low price, that cleaner will need to clean many more homes that day to make a profit. This can lead the technician to hurry through each job so that he can get to the next. The result can be that your carpet will not get the thorough cleaning you expected.
MISTAKE #3: Choosing a carpet cleaning professional based on a single phone call. Instead, invite the person to your home and ask for a written detailed quote. Then you will have it in writing and won't become a victim of high-pressure tactics later.
MISTAKE #4: Choosing a carpet cleaner who doesn't offer a money-back guarantee. Every carpet cleaning company should be fully accountable for their work, don't you agree? If you aren't pleased with the job in every way, you shouldn't have to pay for it, period! Not all carpet cleaners offer a guarantee. Ask the cleaner if he offers a money back guarantee, and make certain it isn't a "limited guarantee."
MISTAKE #5: What does the cleaner's services include? Vacuuming prior to cleaning can remove up to 80% of dry soils from your carpet. Every carpet cleaning professional should pre-vacuum (including the edges) with a HEPA filtration vacuum. Vacuuming thoroughly before cleaning will keep all of that soil from turning to mud in your carpet and will allow the extraction process to be more effective in removing all other contaminates from your carpet. Will the cleaner you hire take this step prior to cleaning? Some don't.
If you are interested in scheduling an appointment or an estimate for carpet, upholstery, tile floor or window cleaning, we will be pleased to hear from you.
More you may enjoy
September 26, 2020

Cleaning up after a smoky summer!
It's important to clean your carpets after such a smoky summer for many reasons. Primarily to remove all of the oils...
August 22, 2020

A Word About Hard Water
Here is a little information about hard water build up on glass surfaces. How it is made, what you can do...
April 2, 2020

Protecting your Fine Persian Rugs
TAKE a look down there, below your feet. There's your Oriental carpet, finely woven, perhaps 100 years old. It may be a treasured...