Back to Blog
Excellence in Window Cleaning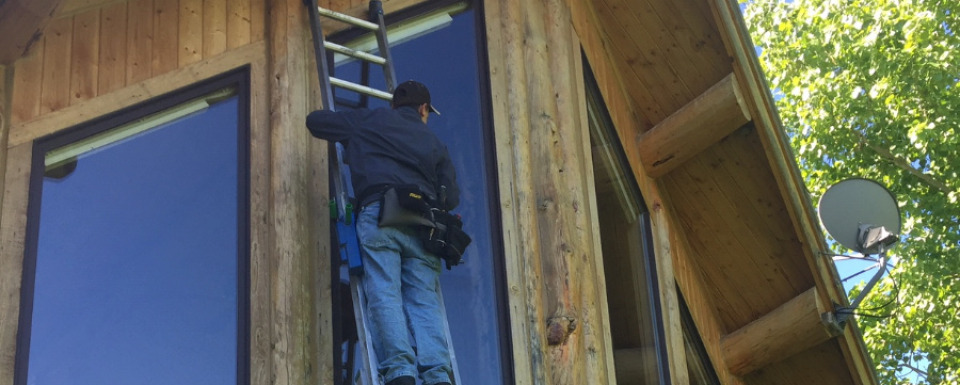 Here's How We Do It!
Some may think that all window cleaners are the same, and therefore search for someone to clean them with only price in mind. Allow me to tell you what makes our services the most thorough in the industry: Our Livingston and Bozeman window cleaning service includes a five-step process.


1. Apply water to the window and scrub (using a generous drop cloth when working inside to protect your furnishings and floors).
2. Squeegee the water off of the window removing most of the soil and contaminants that were water soluble.
3. Thoroughly dry all edges and wipe down the sill to remove any moisture that may be left.
4. As a finishing step, polish off any remaining debris or mineral deposits, leaving the glass as smooth as possible. This is an important step to prevent water spots from forming when it rains. Any tiny debris left behind will cause the water to cling to that area forming those dreaded "water spots."
5. Clean and reinstall the screens in the window units when we are done cleaning both sides of the glass.


If you have paint, stain, silicone, or heavy hard water deposits, we have the best tools and products in the industry to deal with these interlopers, giving you the best view possible and a long lasting clean. We are highly trained professional cleaners that treat your home with the respect it deserves.
More you may enjoy
May 5, 2020

Covid-19 Policy update 5/5/2020
Policy changes as of 5/2020 due to coronavirus restrictions.
February 26, 2020

Choosing a Carpet Cleaner isn't easy!!!
There are many reasons to clean your carpet on a regular basis…health issues, pets, spills, foot traffic, etc., or just to maintain a...
April 2, 2020

Protecting your Fine Persian Rugs
TAKE a look down there, below your feet. There's your Oriental carpet, finely woven, perhaps 100 years old. It may be a treasured...